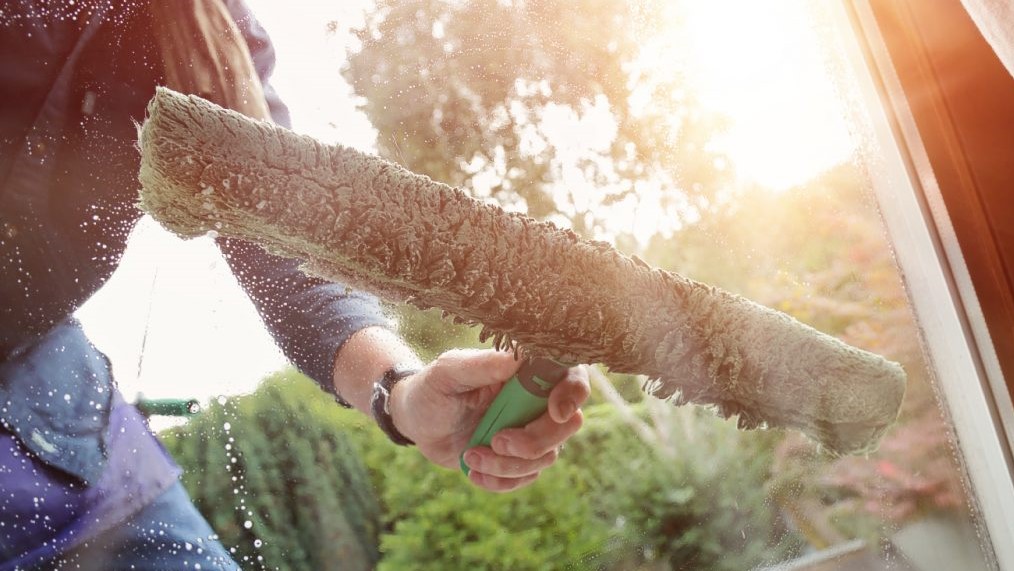 Traditional Window Washing
This is our bread and butter. We offer traditional window washing using squeegees and applicators. The mark of a professional is the classic "S" shape when squeegeeing the glass. A professional window cleaner can clean glass at a breakneck speed. Traditional window washing is tried and true, and useful for any type of window.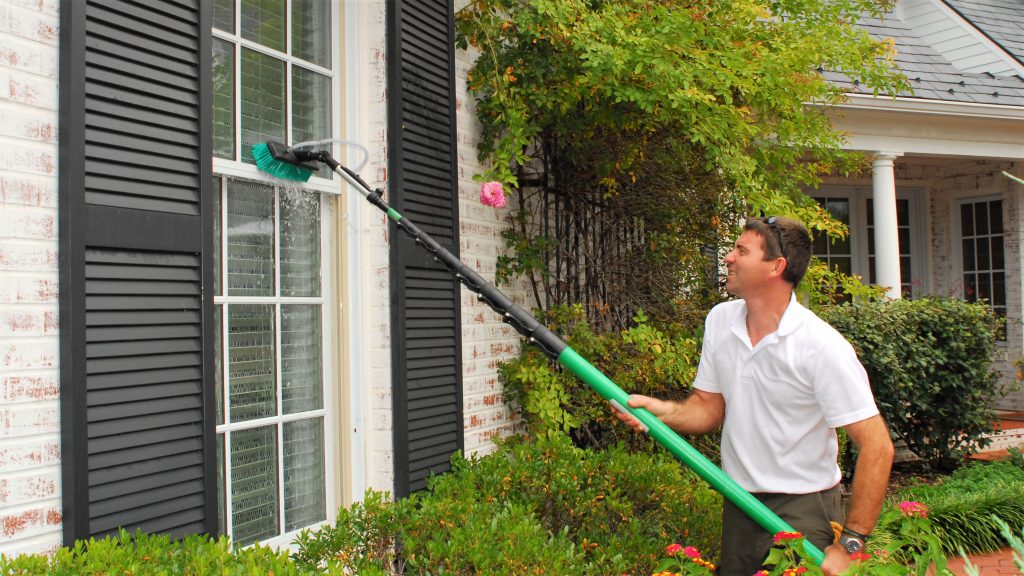 Water Fed Pole
Water fed pole is a relatively recent method of window cleaning that uses pure water to give a spotless shine to windows. Dirt and minerals are naturally attracted to pure water. Using a water fed pole with a brush, the window is scrubbed while applying the pure water, then rinsed. It is left to air dry. Since spots from water are due to TDS or total dissolved solids, pure water dries spotless. It has a TDS rating of less than 10, where as tap water has from 100-500 depending on location. Pure water is a fast and effective method of cleaning windows, on both residential and commercial buildings.