When looking for a cleaning service, it's important to find a company you can trust. Agent Clean offers soft washing and power washing services, and caters to both commercial and residential customers. High pressure washing is ideal for hard surface cleaning where there is low risk for damage due to high pressure, such as concrete and asphalt.

Agent Clean offers mold treatment, grease removal, gum removal, and concrete sealing.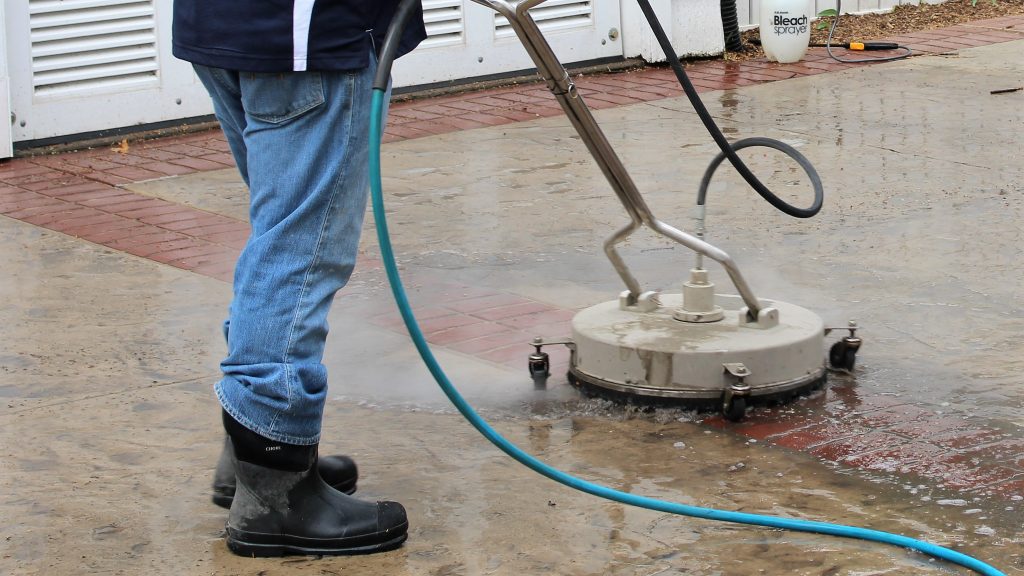 Concrete Power Washing
Let us bring our power washing equipment to bear on dirt and grime built up on concrete, brick, or asphalt. Our powerful surface cleaners and pressure washers are able to quickly and efficiently blast the surface clean.

This is the perfect option for driveways, sidewalks, patios, and entryways.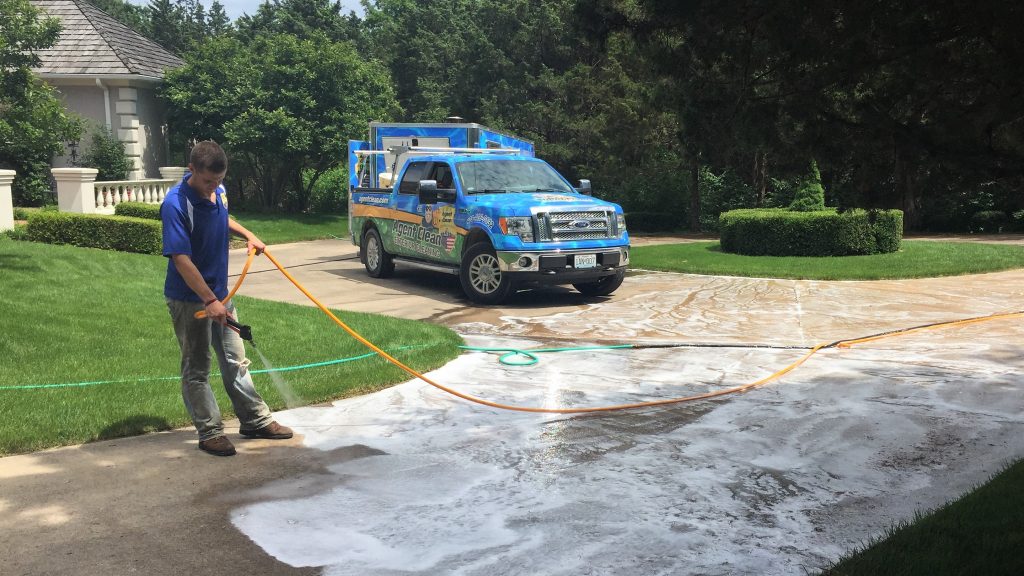 Soft Washing and Treatment
Power washing isn't always the best course of action, especially for a surface that is overgrown in mold, mildew, or algae. While power washing is able to remove the organic growth, it tends to regrow after a short period of time due to the fact that molds and mildews are spore based, and if the spores are not eliminated, they quickly land and begin growing again. Soft washing uses a mild chlorine solution and proprietary detergents to eliminate mold and mildew and gently wash the surface clean.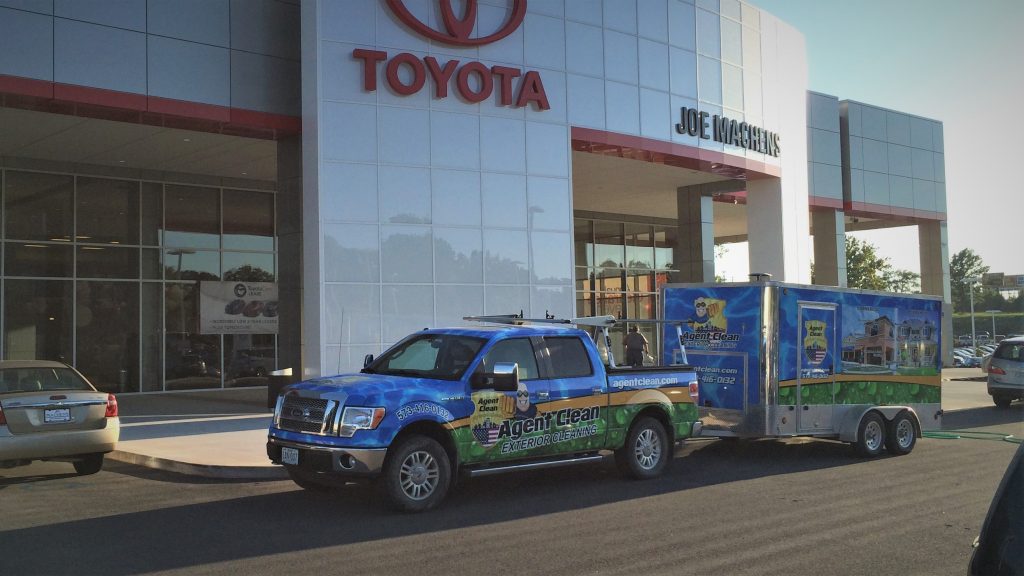 Fleet Washing
Agent Clean offers a two-step acid/alkaline cleaning process for a professional fleet washing service. Ideal for shipping companies or businesses with a number of vehicles, we offer routine scheduled fleet washing to give you peace of mind. Give us a call for a free estimate.