Agent Clean offers custom cleaning packages for commercial clients. Our services are ideal for restaurants and businesses that need routine cleaning on hard surfaces or on windows. Agent Clean can set up routine scheduled cleanings to bring peace of mind regarding the exterior cleaning of your business.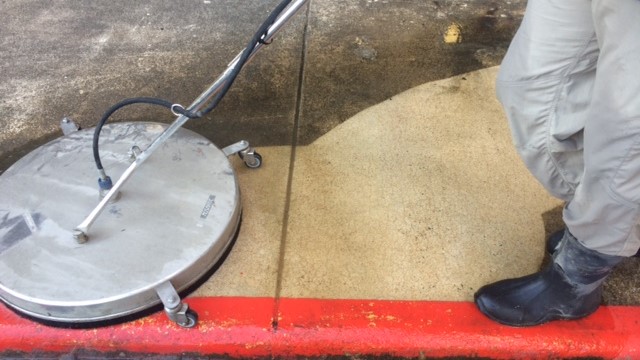 Concrete Cleaning Service
If your business has sidewalks, parking lots, or drive throughs, you probably need concrete cleaning on occasion. Drive throughs quickly become stained with oil, and dumpster pads are notorious for building up grease, grime, and nastiness. Agent Clean offers industrial grease removal and concrete cleaning, ideal for restaurants and other businesses. Our professional grade equipment is powerful and easily cleans most hard surfaces. Give us a call for a free estimate.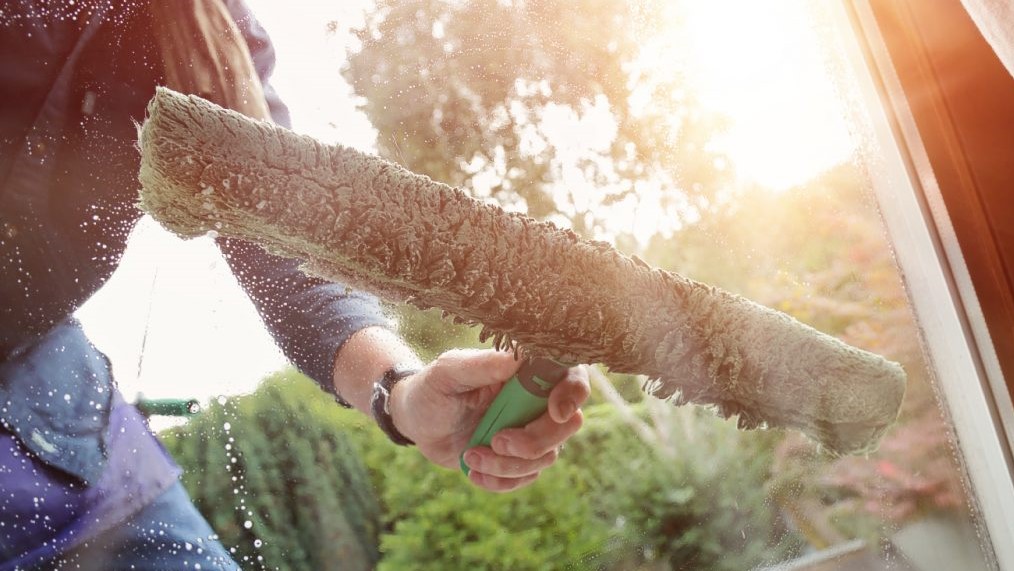 Window Cleaning Service
If your business is a restaurant or caters to walk in customers, your windows are probably dirty. Agent Clean offers routine window washing packages for businesses, providing exterior and interior window cleaning on a schedule. Agent Clean uses both traditional squeegee/applicator methods and pure water technology with the water fed pole.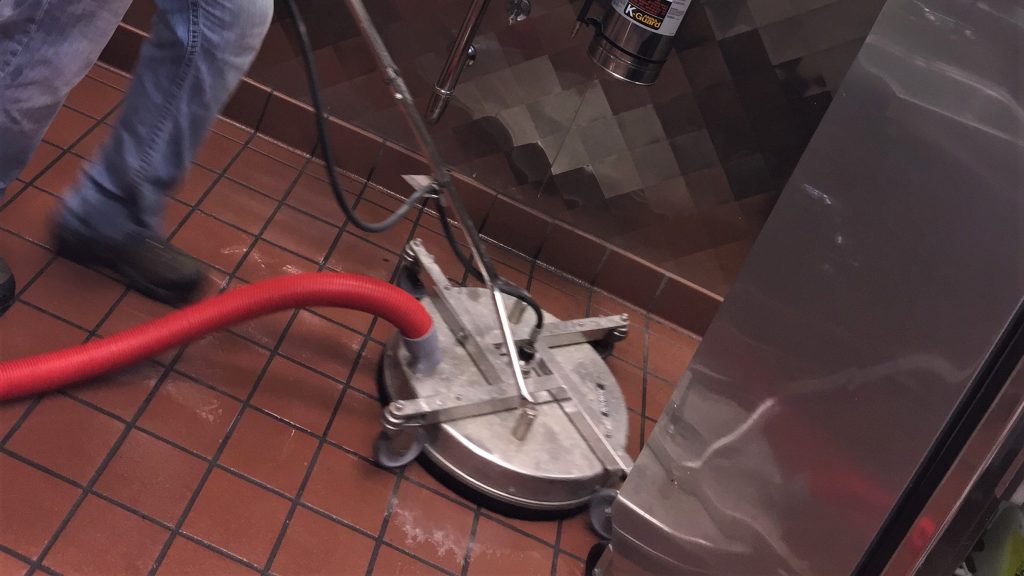 Tile Cleaning Service
Agent Clean offers tile and floor cleaning for large areas. Using reclamation equipment, the floor can be cleaned quickly with surface cleaners and the water quickly sucked up in the reclamation system, helping floors dry quickly and cleanly. Mopping tends to move dirt around instead of picking it up. By surface cleaning and reclaiming the floor water, the contaminates and dirt are sucked away leaving clean floors behind.