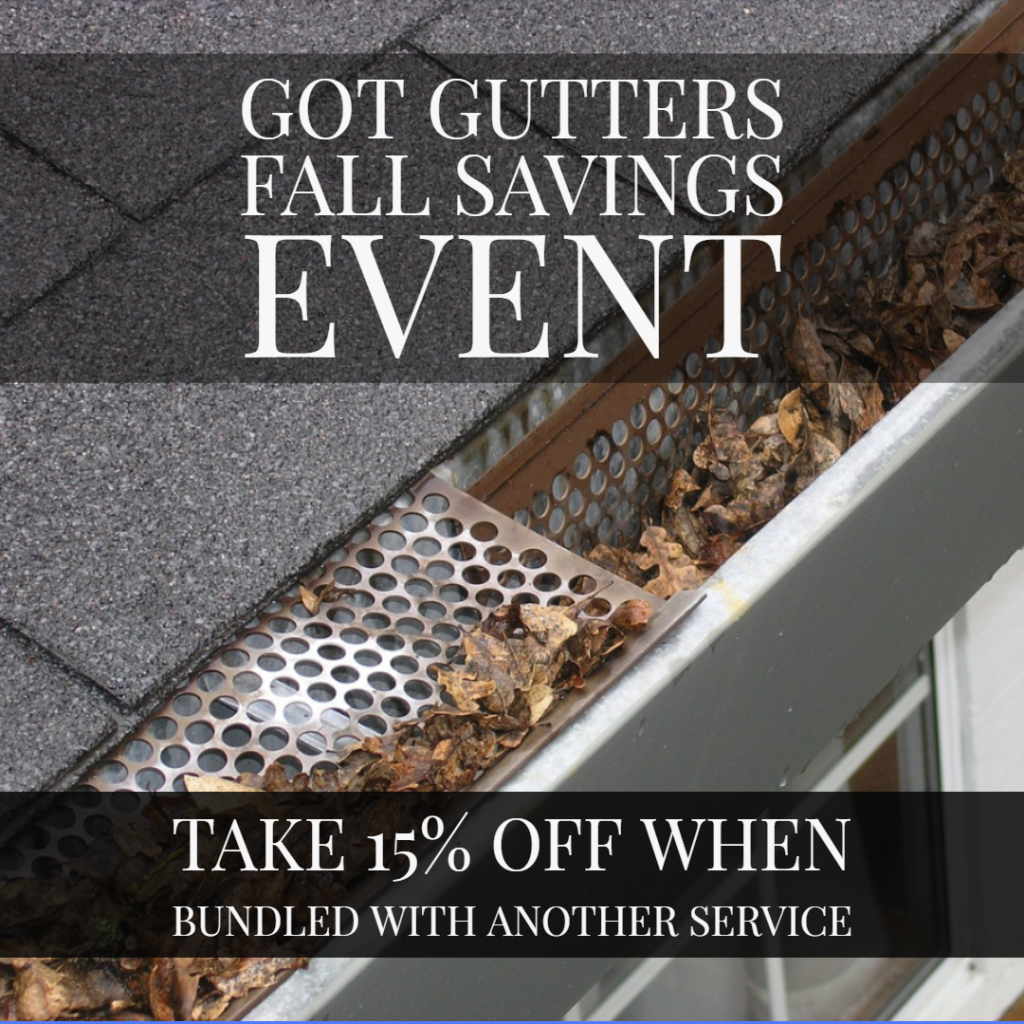 Fall Savings Event
The leaves are changing colors and autumn is here. Get your gutters in tip-top shape while cleaning up the rest of the home.

Get 15% off your final invoice when you book a gutter cleaning and one of our other services before November 30.

*not valid with any other offers. Promotion availability subject to scheduling and discretion of each location.