4 Things to Do in Des Moines around Christmas
Christmas Events in Des Moines
If you're like many people, Christmas is a time for holiday cheer, activities with family, and gift shopping. If you live in the Des Moines area, check out these must-see events in your area!
4 Things to Do in Des Moines around Christmas Time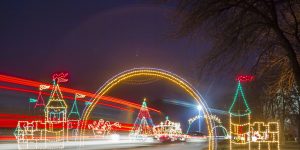 1. Jolly Holiday Lights
Head over to Adventureland for an incredible light show tour and support a great cause at the same time. The Jolly Holiday Lights is a 2.5 mile ride showcasing more than 100 light displays, and all proceeds benefit Make-A-Wish Iowa. This is a simple way to get into the holiday spirit with friends or family.
Website: www.jollyholidaylights.org
Feeling inspired? Get professional holiday lighting services from Agent Clean of Des Moines.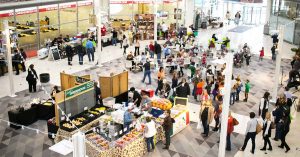 2. Winter Farmer's Market
Shopping is holiday activity that is either dreaded or loved, but the Winter Downtown Farmer's Market in Des Moines has something for everyone. From holiday treats to unique gifts and collectibles, the experience will be rewarding for you and your family. Mark it on your calendars - this weekend (December 14-15, 8AM to 2PM) is the last market before spring.
Website: www.dsmpartnership.com/desmoinesfarmersmarket

3. Breakfast with Santa
Sitting on Santa's lap is so yesterday. Why not step it up and have breakfast with him instead? Head over to the Science Center of Iowa on Saturday, December 14 at 8AM or Sunday, December 16 at 10AM and enjoy crafts, food, and story time with Santa. Then explore the Science Center before heading home!

4. Jingle in the Junction
Head over to the Historic Valley Junction for a holiday spectacle that's sure to get you in the Christmas spirit. Jingle in the Junction features ice sculptures, carolers, shops and boutiques, free horse and trolley rides, and over 150,000 lights. Catch it December 12th from 5-9PM.
There's plenty else to do in Des Moines for Christmas. Find a full list of Des Moines events here.