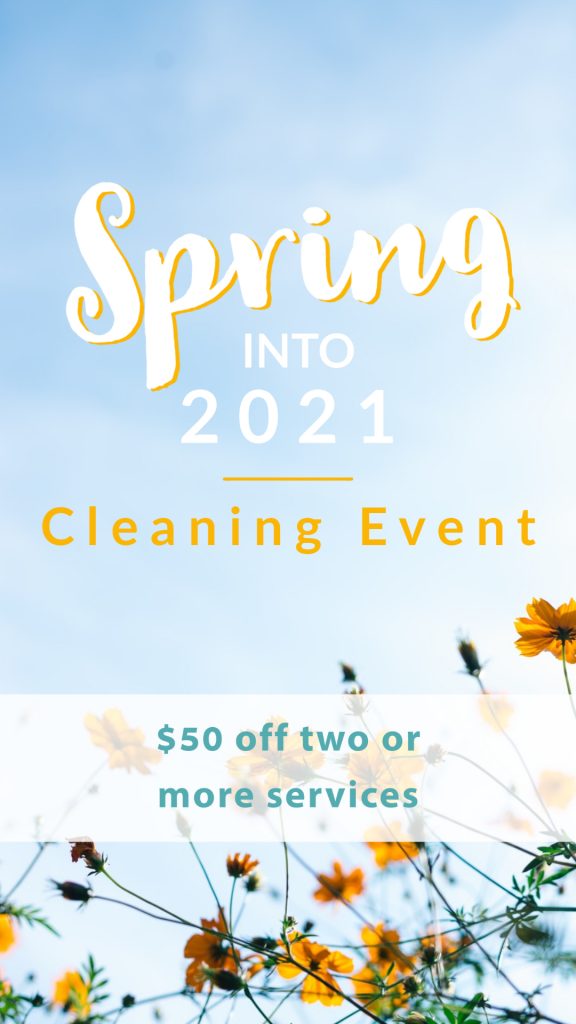 Spring Into 2021
Spring is just around the corner, and now is the best time to get your home clean - inside and out. We also offer sanitation services for outdoor seating areas, patios, and playgrounds to help fight the spread of COVID-19 (coronavirus)

Get $50 off your final invoice when you book two or more cleaning services before July 31st.

*not valid with any other offers. Promotion availability subject to scheduling and discretion of each location.